In a mystical stone from the Middle Ages, Grožnjan, the Istrian city of artists, flourishes on a hill beside the river Mirna. Medieval town of Grožnjan, which is only 30 minutes from the beaches of Umag and Novigrad, provides tranquility and inspiration to a large number of creatives, musicians, artists, and enquiring tourists.
The word "Grisium" or "Graeciniana," which means "a stone hill" in Latin or ancient Greek, is most likely where the city's name originates. Since 1965, when it was designated as the city of artists, its winding cobblestone alleyways have been alive with artistic creation. Around thirty homes, galleries, studios, and studios have more artists working there than there are people living there full-time.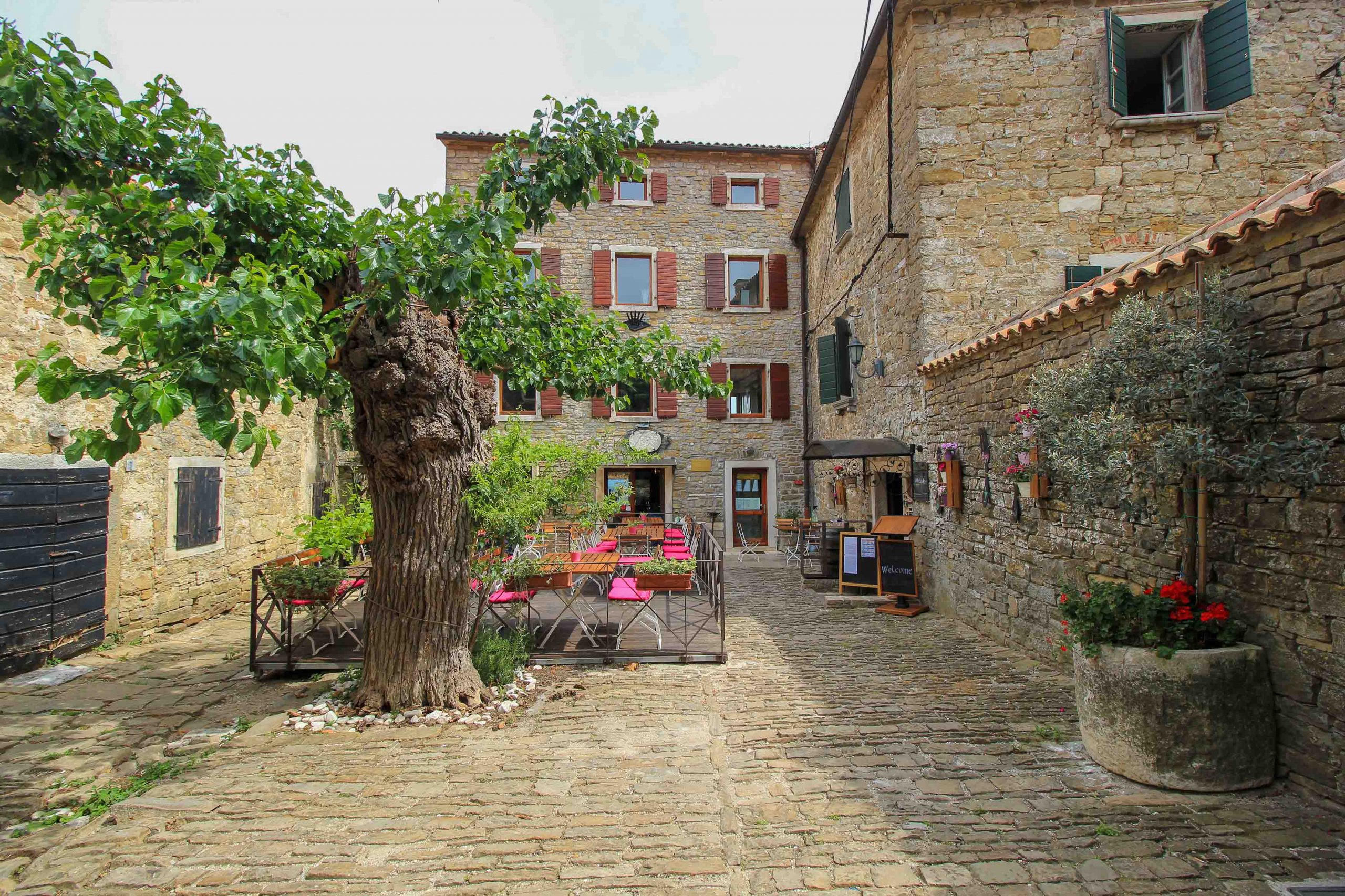 Leaving Grožnjan without a memory or memento is challenging. A magical experience can be had simply by strolling through the city, taking in the artworks that are on display, listening to music coming from the Castle's open windows, feeling the cool breeze, and taking in the view of the sea from its magnificent walls.
Due to the tight relationship between creativity, wine, and cuisine, it is always wise to stop by a bar, tasting room, or tavern in Grožnjan to unwind with wine, brandy, and Istrian pjata while taking in the picturesque surroundings and the view of the stone monuments.
Source: TZ Grožnjan